The MCG – Game-Changing Technology
Digitising an iconic stadium for a smarter future

The illustrious Melbourne Cricket Ground (MCG) is a 181 year old non-profit organisation. It's 100,024 person capacity is utilised by a mix of AFL fans, cricket enthusiasts and concert goers, who contribute to an MCG economy worth around $1 billion a year. This includes spending in it's 300 plus snack outlets, bars, restaurant and corporate suites. asBuilt have been working with MCG facilities management to model and create a smart Connected Stadium.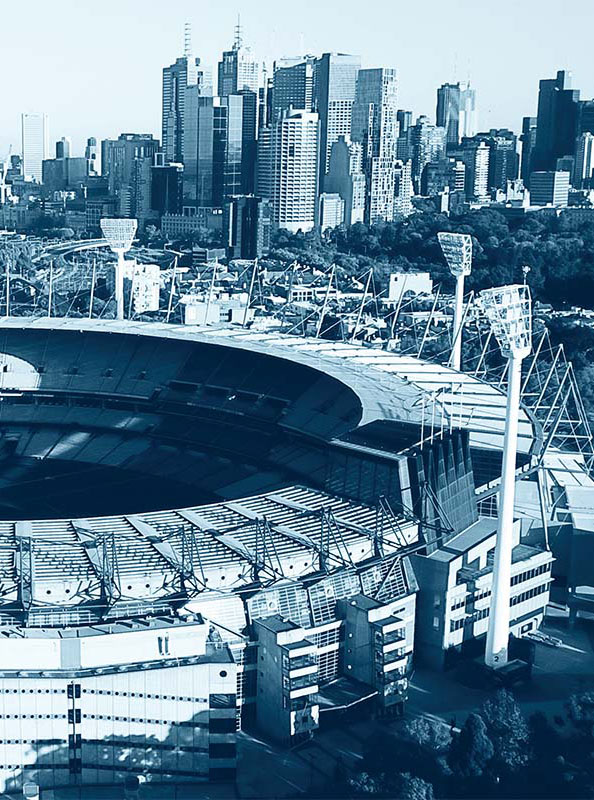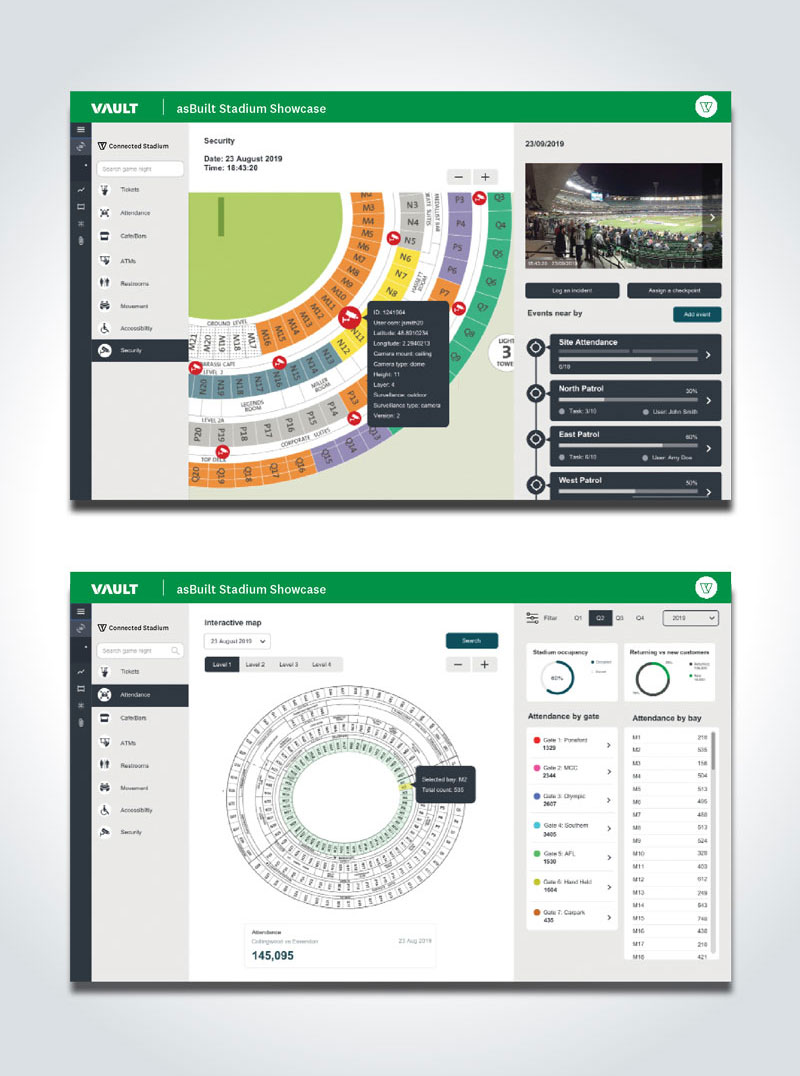 Partners
MCG Board
Scale
Digitising a 100,000+ person plus stadium
Services
Connected Stadium Solution
Problem
The MCG have many sources of data reporting capability, but historically each has existed separately. Their digitisation journey is driven by a desire to connect data to present ONE overarching real-time picture, with aggregated data at heart.
Solution
A single source of truth. A digitised replica MCG stadium and the resulting smart asset for live insights on people, environments and spend information.
Outcomes
A Digital Twin of the MCG
Optimised utilisation of CCTV feeds to track crowd movement
Ability to map EFTPOS spend data live across the stadium
Live environmental monitoring via IoT sensors
Why

The MCG are working with asBuilt to take the power of IoT driven data insight spatial. This connected approach will enable the MCG to link IoT data sources that have historically been siloed, to ONE powerful ecosystem and a single source of three dimensional truth.
What

CONNECTED STADIUM = 3D SPATIAL INTELLIGENCE + LIVE INSIGHTS WITH IOT, ML AND AI

In a Connected Stadium solution such as the MCG are working towards, the physical infrastructure is captured digitally to deploy a digital twin (BIM). The resulting 3D spatial data model then becomes a platform for IoT connectivity.
The MCG combines intelligent Internet of Things (IoT) devices, Microsoft Azure cloud and Power BI technology, drone and 3D camera imaging and geolocation. The resulting digital twin is hosted in asBuilt's Vault platform and is accessible to Facilities Management and all other stakeholder groups. Machine learning is used to count people and measure environmental parameters (light, sound, CO2, temperature, particles and more). Even EFTPOS spend can be mapped and reported in real-time within the spatial model for analysis during and post event.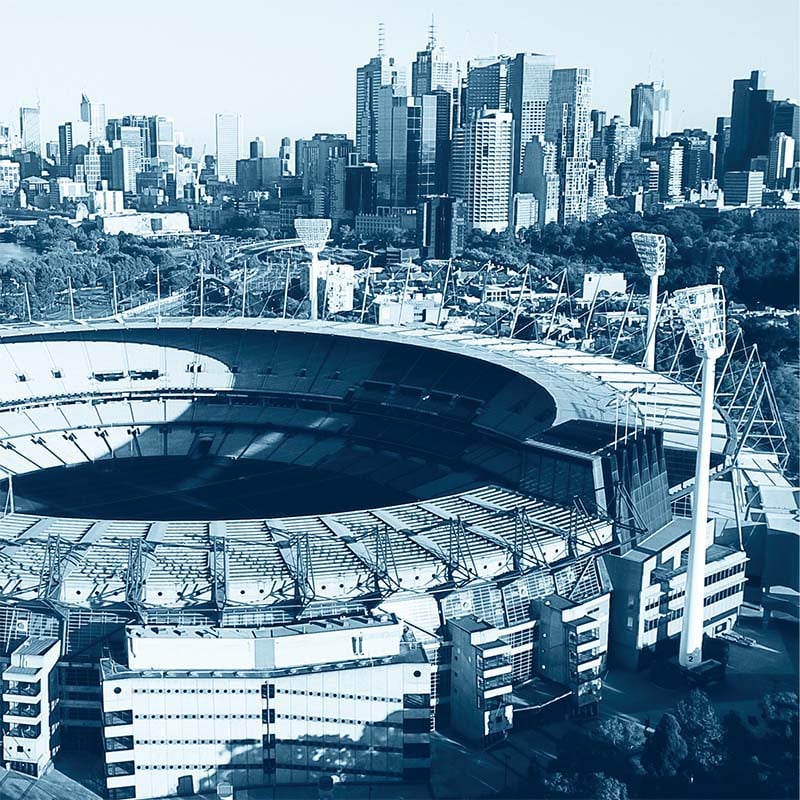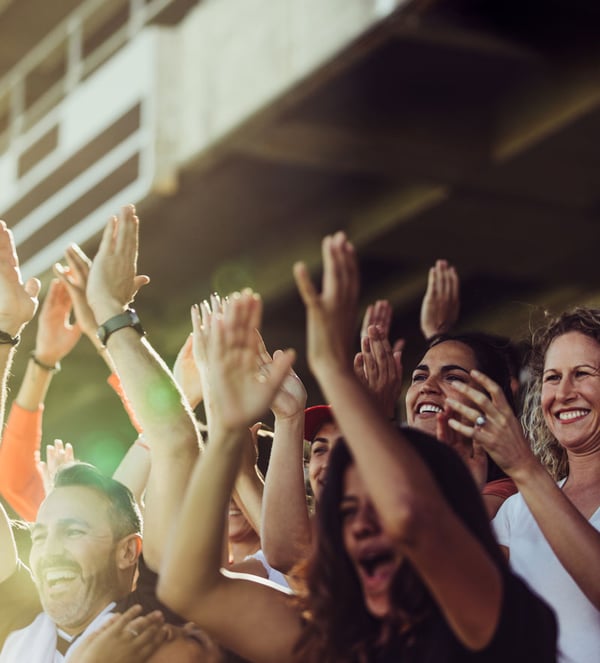 Game-Changing Technology
asBuilt's Connected Stadium solution enables stadium operators to create better fan experiences, optimise operations and monitor the stadium environment in real time. Live insights on patrons, economic information and environmental monitoring are available on the Vault.
FANS
Spatially view gate movements, crowd density and velocity. Better understand patronage patterns. Optimise security and safety.
ECONOMIC
See powerful visualisations of EFTPOS spending mapped geographically and in real-time
Understand operational expenditure spatially for greater insights
Connect all stakeholders to the ONE digital ecosystem for increased operational efficiencies over time.
ENVIRONMENT
Manage assets and environments with live visibility
Connect environmental monitoring technologies e.g. C02 sensors, humidity, electricity consumption, all to a spatial model.
The future of a Connected Stadium
As IoT connectivity becomes more sophisticated, the potential ways and means to improve customer experience before, during and post event is mind boggling.
Use real time EFTPOS spend to alert patrons to deals at food/beverage outlets
Optimise disaster management and recovery including first responder plans and conduct simulations on a digital twin
Drive optimal customer experiences such as reduced wait times and queuing
Reroute fans to undersubscribed parking spots for optimal flow
Use IoT and AI to simulate the ultimate, safest evacuation procedures for variable scenarios
Use consumption data to present sales and ticket offers for smarter marketing
The first step to a smart stadium starts with digitisation...
Learn More