ADHB – A Connected Hospital
At Auckland Hospital, asBuilt has conducted one of the largest digitisation capture projects in New Zealand.

We surveyed existing buildings using mobile cameras, drones and 3D laser scanners to create an accurate 3D model of each and every part of the entire hospital, from wards and medical equipment to plant rooms and tunnels.
Partners
Auckland District Healthboard
Scale
New Zealand's largest hospital
Services
Capture, Model, Communicate, Advise
Links
Problem
Siloed management of physical environments, plans and blueprints means hospitals lose sight of assets and resource management becomes difficult, time consuming and costly.
Solution
A digital twin of Auckland Hospital. Physical assets are accurately modelled and managed on one unified spatial intelligence platform (asBuilt's Vault).
Outcomes
Improved physical resource management capability
Healthcare supply chain can access one digital source of truth
Platform for IoT and connected healthcare in place
Asset visibility and greater operational efficiency
Why?

Healthcare providers need to maximise stretched resources and channel scarce funds into frontline care. asBuilt's digital services are providing a platform for:
More efficient modelling and management of physical assets making it easy for hospitals to see and store property information in the cloud and enable resources to go further
Futuristic solutions in healthcare that can transform the way our hospitals are built and operated.
What:

asBuilt's work at Auckland Hospital combines smart technology to digitise the hospital and create a spatial foundation that not only aligns stakeholders through design, construction and maintenance tasks, but also provides a digital footprint of all the hospital's physical assets, capturing data from intelligent IoT devices and hosting it on a secure and accessible Azure cloud platform through asBuilt's Vault. This enables the hospital's managers to understand exactly what resources are available and how to optimise the way spaces are used, while saving precious budget for frontline healthcare.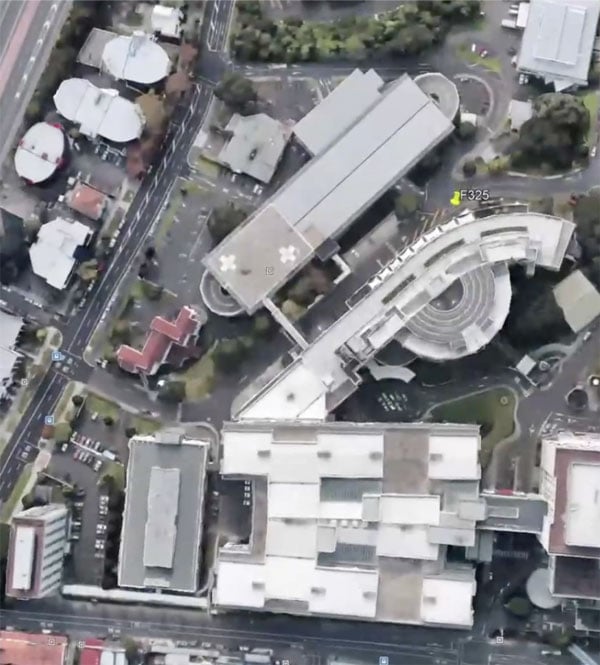 A Smarter Future – today

Smart technology can monitor how the space is being used and simulate different scenarios to optimise care. In future this will enable improved budget allocation and the creation of room schedules, reducing downtime and making more effective use of each space. Future applications include:
Medical equipment being digitally tagged for better maintenance and depreciation scheduling
Digital storage of warranties or guarantees being spatially linked to the asset
Alerts sent to notify of expiring warranties or maintenance requirements
Enabling a complete virtual hospital walk through for safety induction or training purposes
Maintenance workers could undertake digital recces for costing accuracy
On the digital twin platform (Vault) hospitals can utilise next generation technologies such as autonomous robots.
Learn More