IMMERSION LAB
Fisher & Paykel Healthcare - Daniel Building
Bringing the Construction Site to the People
Fisher and Paykel Healthcare run a massive site in East Tamaki, Auckland. With almost a continuous construction environment there was a desire to understand the site holistically, along with improving safety and productivity. With the most current construction project being Building 4, Fisher and Paykel wanted to showcase the current build footage and the rendered final design to their employees for their 50th Anniversary.
asBuilt were approached by Fisher & Paykel Healthcare to create a show reel that could be used within the We incorporated a variety of media and models supplied by Fisher & Paykel Healthcare and 360° video footage captured by asBuilt.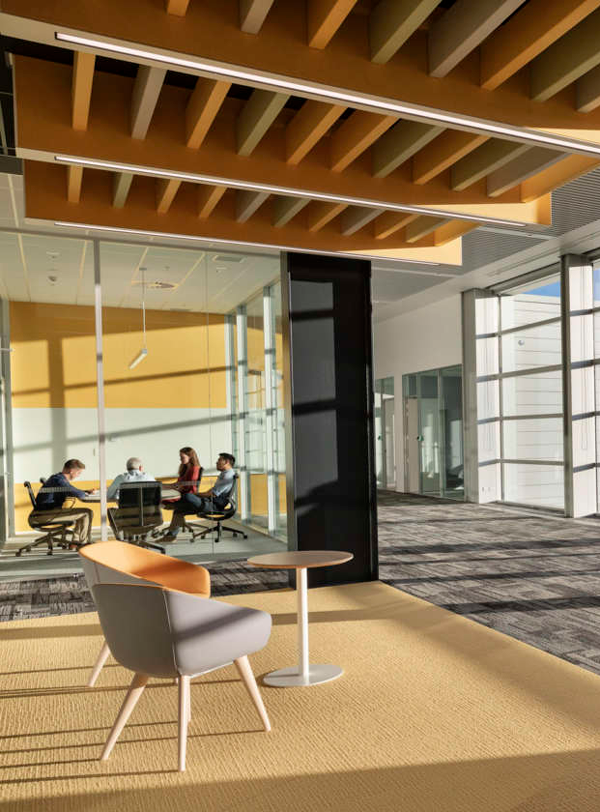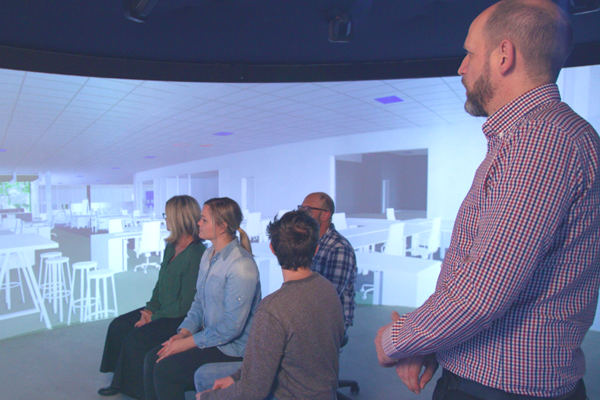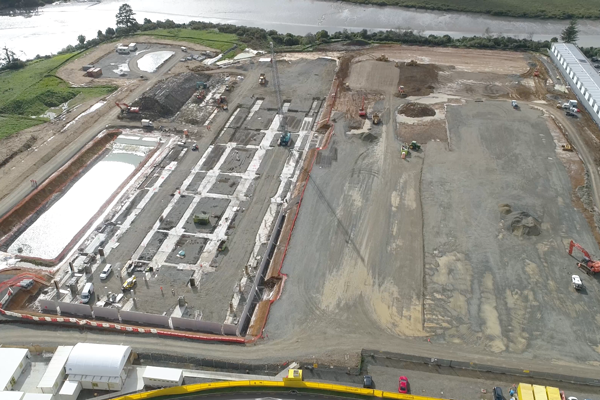 Partners
Fisher & Paykel Healthcare
Scale
53,000 sqm showcasing to 1000+ people
Services
Capture, Communicate
Problem
Fisher and Paykel wanted to show their 1000+ employees, the new building on site both the current construction process and the architectural renders of the finish build; but couldn't take them onto the live construction site
Solution
asBuilt proposed creating a 360° video compiling both construction site walkthrough and a walk-through of the architectural rendered building. They can then showcase the video in the Immersion Lab showing 20 people at a time
Outcomes
Site capture using 360° camera and drone footage

360° Content Creation for the Immersion Lab showreel

Immersion Lab Hire for Fisher & Paykel Healthcare to bring employees through and showcase the Building 4
Capture
asBuilt used a 360° camera and drone to capture the site walk-through and the Fisher and Paykel campus surrounding Building 4.
Communicate
A variety of methods were used to communicate Building 4 to the Fisher & Paykel Healthcare employees for the 50th Anniversary celebration, from visualisation to immersive workshops in the Immersion Lab. We created a 360° showreel to be displayed in the Immersion Lab showcasing a 360° walkthrough of the current construction site and a architectural 3D model walkthrough of the finished building.
"Our biggest struggle was getting 1000+ people to walk through Daniel Building (Building 4) during the construction phase, it was going to be a logistical nightmare trying to get everyone through without disrupting the build. asBuilt bought the construction site to the people, with the 360° Immersive space it gave the people a real sense of realism and was one of the top events of the 50th celebrations."
Dale Antony, Infrastructure Development Manager
FisherPaykel Healthcare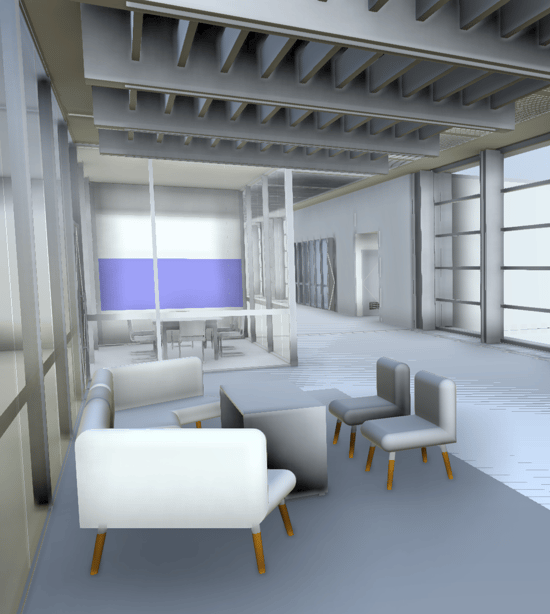 A Smarter Future – today

Smart technology can monitor how the space is being used and simulate different scenarios to optimise care. In future this will enable improved budget allocation and the creation of room schedules, reducing downtime and making more effective use of each space. Future applications include:
Medical equipment being digitally tagged for better maintenance and depreciation scheduling
Digital storage of warranties or guarantees being spatially linked to the asset
Alerts sent to notify of expiring warranties or maintenance requirements
Enabling a complete virtual hospital walk through for safety induction or training purposes
Maintenance workers could undertake digital recces for costing accuracy
On the digital twin platform (Vault) hospitals can utilise next generation technologies such as autonomous robots.
Learn More