A Feat of Digital Engineering and Services Installation
Building 405 is the University of Auckland's new engineering campus. It is a purpose built, 11 storey, 32,000m2 building and a most complex services installation configuration. It features 60 kilometres of pipework including 23 lab gasses, 10 kilometres of cable trays and over 10,000 service penetrations. Tempered with the built laboratory environmental design, this contemporary facility is open to embrace the future of modern learning.
On the back of a proven track record working with the University of Auckland in New Zealand, asBuilt were engaged by Hawkins Construction as an Independent BIM Consultant.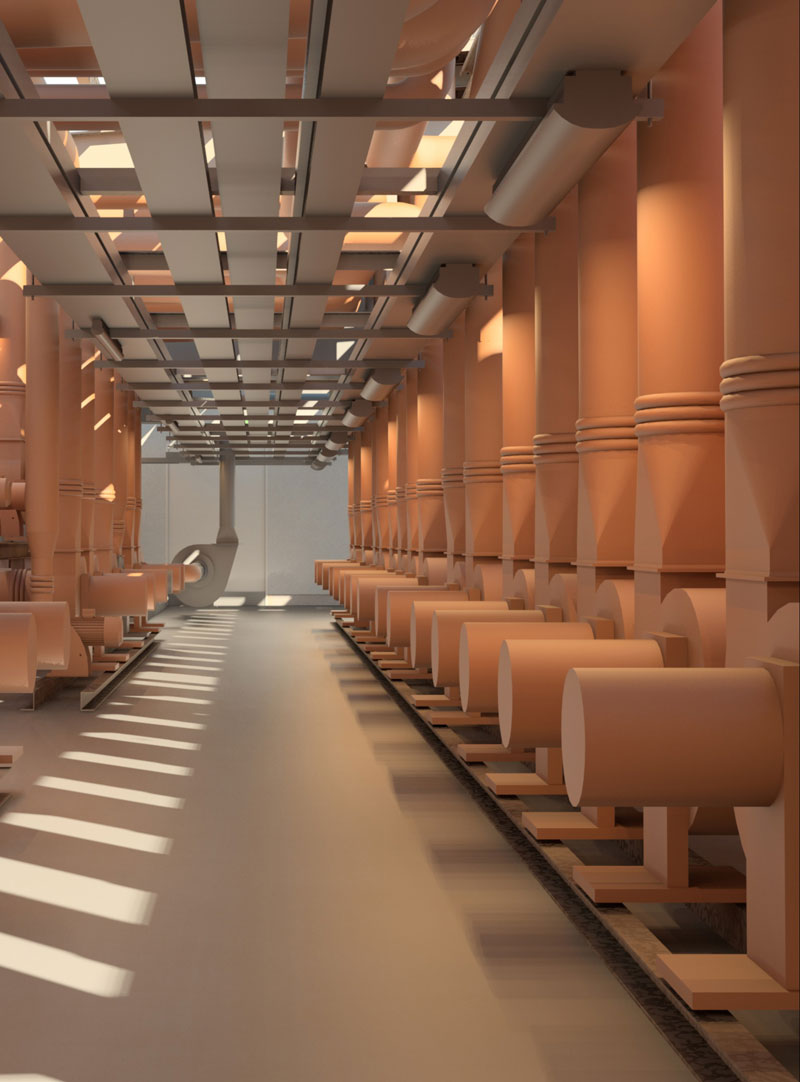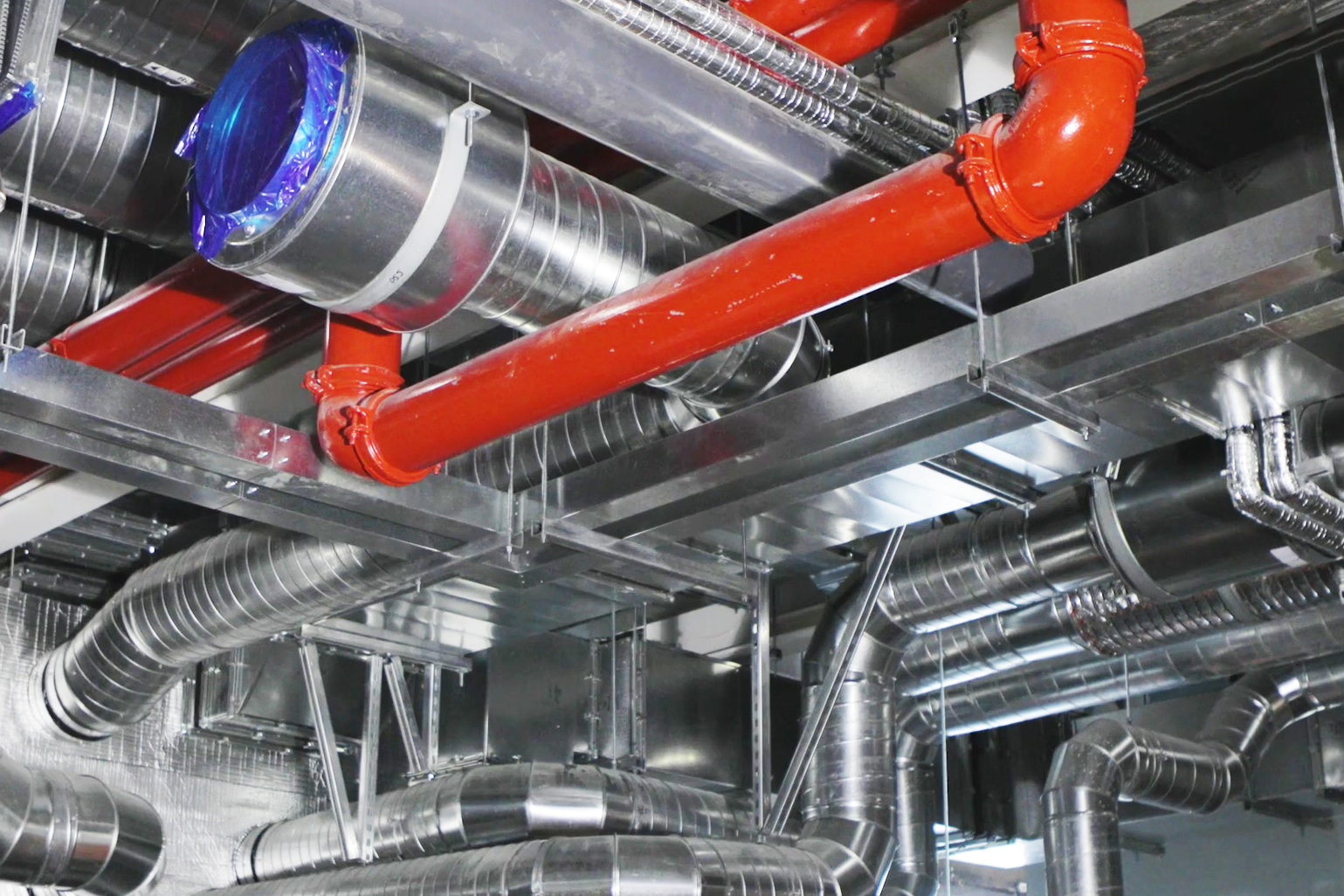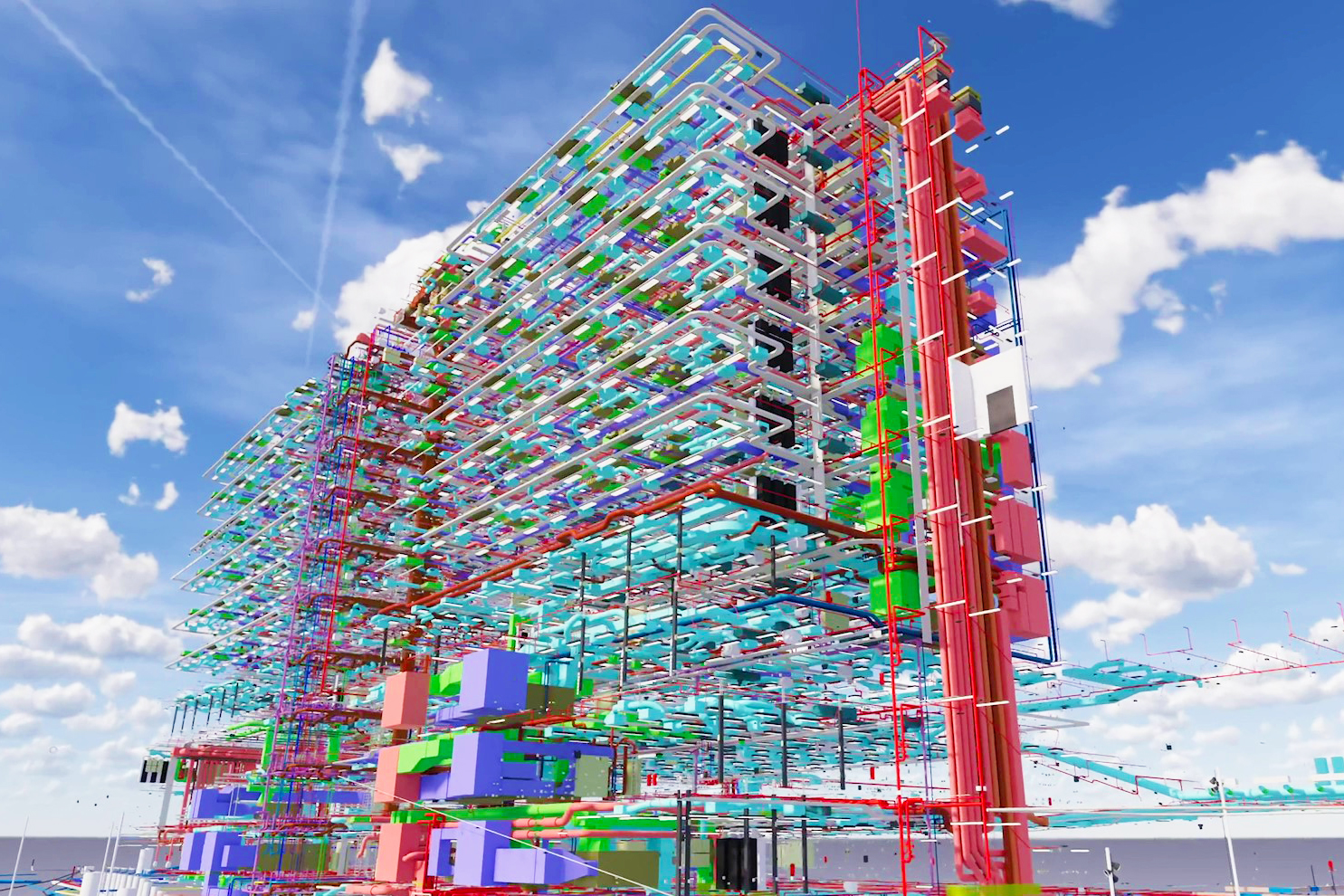 Partners
Hawkins Construction, University of Auckland
Scale
32,000sqm, 11 storey Engineering Campus
Services
Model, Fabricate, Manage
Problem
Extremely complex building with MEP modelling required across 30 models and six trades.
Solution
BIM modelling for all building services on the new Engineering Building.
Outcomes
BIM modelling, services coordination and documentation
Innovations in automated clash detection and management
Delivered costs savings to the project
Why - The Need For Centralised Management
Working with the project team, asBuilt further developed the consultant's designs, to deliver highly accurate coordinated BIM models. Combining all the BIM service modelling as one independent team de-risked and streamlined the project for Hawkins.
Over 30 models were coordinated, including complex seismic bracing, laboratory gas and building monitoring systems. The level of accuracy and technical complexity had to be managed successfully to handover precise BIM Models. These were to be used by the University of Auckland's Facilities Management (FM) team.
CLASH DETECTION
asBuilt used a variety of manual and automated Clash Detection processes to assess the coordination of all these systems and resolve issues digitally. Clash detection was completed using automated analytics and against a manual review for mapping diagnostics. It delivered faster resolution to clashes and decreased the installation time onsite.
"It gave us a single source of the truth – which means you only have to look in one place for the clash, or three or four – or in twenty drawings. This saved considerable time." Steve Richie, Regional Operations Manager – Hawkins Construction Limited
What
asBuilt successfully completed:
Technically complex building modelling with all services accurately modelled in detail for final handover
Clash detection services
BIM workflow provided valuable support to project teams and client visibility during the project
Final BIM handover being used for Facilities Management (FM)
Other Challenges Overcome
FIRSTS IN DESIGN
The building utilises a Pin Construction Structure which had never been done before in Australasia

Multiple seismic considerations were (at the time) new to navigate and integrate
EXTRACTION SYSTEM
From dedicated labs and test operating engines to consideration of the containment and extraction of potentially volatile chemicals and substances, Building 405 had a complex extraction system to navigate.